Stunning designs to choose from for only $875!
Montreal website design service
Welcome to MONTREAL's Premier Website Design Services!
Are you looking for a visually stunning and highly functional website that captivates your audience and helps your business thrive? Look no further! Our Montreal website design services are tailored to meet the unique needs of businesses, entrepreneurs, and organizations across the Greater Montreal area.
Mexxus Media Agency is a leading Montreal website design company which offers the best web solutions for small business, corporate business and individual needs in Montreal, Québec, Canada.
Don't settle for an average website when you can have a remarkable online presence that sets you apart from the competition. Contact us today to discuss your website design project and let our experts transform your vision into reality. Together, we can create a website that showcases your brand, engages your audience, and drives your business forward.
Exceptional Design Expertise
Our team of talented designers possesses a wealth of experience in creating captivating and modern websites. We understand the importance of aesthetics in capturing the attention of visitors and leaving a lasting impression. Whether you need a sleek and professional design or a creative and artistic approach, our experts have the skills to bring your vision to life.
We believe that every business is unique and deserves a website that reflects its individuality. Our Montreal website design services are fully customizable to meet your specific requirements. We take the time to understand your brand, target audience, and business goals, ensuring that the final product aligns perfectly with your vision.
A visually stunning website is only half the battle. We prioritize user experience to ensure that your visitors can easily navigate your site and find the information they need. Our designs are intuitive, responsive, and optimized for various devices, ensuring a seamless experience across desktops, tablets, and mobile devices.
SEO and Digital Marketing Integration
Having a beautiful website is pointless if it doesn't attract visitors. Our team understands the importance of search engine optimization (SEO) and integrates it seamlessly into the design process. We optimize your website's structure, content, and meta tags to improve its visibility on search engines, driving organic traffic to your site. Additionally, we can assist you with other digital marketing strategies to boost your online presence and generate leads.
Ongoing Support and Maintenance
We believe in building long-term relationships with our clients. Our Montreal website design services include ongoing support and maintenance to ensure that your website remains secure, up to date, and running smoothly. Our Montreal website design support team is always available to address any concerns or provide assistance whenever you need it.
We understand that budget considerations are essential for businesses of all sizes. Our pricing is competitive and transparent, without compromising on the quality of our services. We offer flexible Montreal website design packages tailored to your specific needs, providing exceptional value for your investment.
Montreal Website Design services we offer:
Magento Websites
Development of Magento websites
Custom CMS
Development of Custom CMS websites
Woocommerce
Development of Woocommerce websites
HTML Websites
Development of HTML websites
Website Re-Design
Redesign of existing websites
Get a full featured website that grows your revenue and expands your business!
Our Popular Montreal Website Design Promotions
Get a stunning Webpage & FREE Domain with Hosting your first year!
Professional Website Promotion
Get a professional website with 5 pages & FREE Domain with Hosting your first year!
Get an ecommerce website with 5 pages & FREE Domain with Hosting your first year!
Sample Web Design Layouts
We have hundreds of Montreal website design layouts ready to go. Reach out to our team for any inquiries.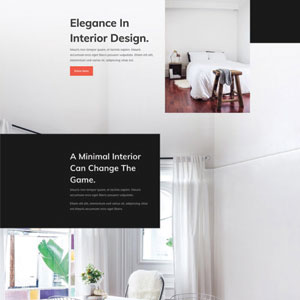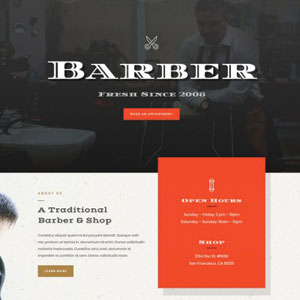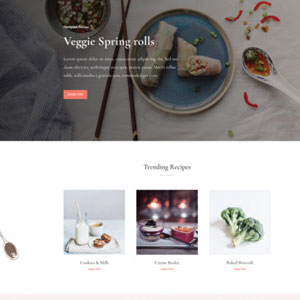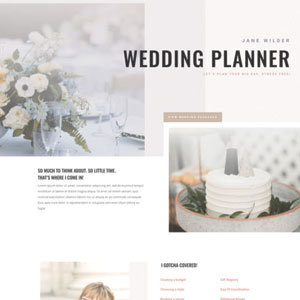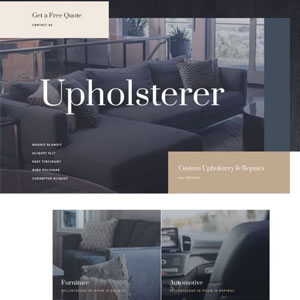 I have been dealing with Mexxus for over 6 years and have received outstanding service. My calls are always returned if not answered immediately. In my fitness club business at times we need work done urgently and Mexxus helps us keep ahead of our competition. Great work at affordable rates!
"I am beyond happy with my website, it's absolutely perfect! John and Christos didn't only listen to exactly what I wanted, they delivered the most amazing customer service. from the first point of contact, they were both very attentive and made me feel at ease from start to finish. I would highly recommend choosing Mexxus for your web design"
"The guys at Mexxus are amazing and have helped us with all our marketing campaigns and promotional material. Always on time and extremely professional team!"
John and the entire team at Mexxus come with years of professional experience and acumen. They took painstaking time to understand my project idea and followed it through from conceptualization to execution covering every single detail to ensure I was well satisfied. I will surely be working with them on many more projects in the future and strongly recommend them to anyone who, like me, is a sucker for high-quality outputs at a budget.- SPAHTACKLE Games Entertainment
SPAHTACKLE Games Entertainment
Got lawn signs made, they look great. Fast and friendly service.
We are very happy with the services provided by Mexxus Multimedia
Job done !...fast and professional, thank you!!!
Always on point with the work
Best web designer in town, awesome work!
John was so helpful and patient he listen to my ideas for the site. I am very pleased. Thank you John
Efficient, attentive to detail, friendly staff and always easy to reach. Pleasure doing business with.
I'm pretty happy with the service received, it was an easy communication and John replied to all of my requests for changes promptly!
We have recently used the services of Mexxus and we are very satisfied. Great team,very professional stuff,John Caruso was very helpful and he did a great job. Definitely we'll use their service again. Thank you Mexxus
"We have been using Mexxus services for several years now and are very happy with the reliability, speed and most importantly personalized support we get whenever needed. I highly recommend Mexxus"
"I was truly impressed with the speed and efficiency that your team exhibited on all phases of our website project. The most important was that, as our requirements were changing, you were always ready to implement our many changes within any phases of the project. You certainly have earned our trust and confidence."
Helpful and friendly staff. Thank you for your services
Where do i start! I signed up with Mexxus for a personal site a few years ago and the staff was very helpful when i had issues getting settled in. A year ago i decided to start an online business and i thought i would ask Mexxus to put together my website since i didnt have the ecommerce experience nor the graphic touch needed to look professional. They provided me with a great solution for my budget. Thanks guys!
John is a consummate professional. He is attentive to detail and to needs of the project. John is also curious, he asks questions and always puts the client first. I recommend Mexxus Media to any business.
Awesome work with great prices. Thanks for the great quality work Mexxus!
It was a very pleasant experience of having John and Chris design my logo and website. They are both very professional with their communication and the services that they provide. I will continue to use their services and highly recommend them to anyone who needs website service.
"I have been using Mexxus Hosting and Design services for over 5 years now and am extremely happy with the service and support i receive. Keep it up guys!"
I want to thank John from Mexxus Media Agency for doing a fantastic work on my business cards!!???! He exceeded my expectations!! Thank you once again.. I will most definitely recommend this company!???
Reliable, professional, efficient, outstanding service. Mexxus in on top of their game. Great job guys!
Signed up for hosting a week ago. Staff very friendly and very experienced. It shows they have been around for a while. Will refer to my friends and family without hesitation.
I had a pleasure dealing with these guys, polite respectful and professional