Lawn signs, also known as yard signs, coroplast signs are poignant signs depicting the endeavor of a particular business in the form of eye-catchy slogans. Mainly used for local advertising, as well as generating buzz during election campaigns, they are usually placed on yards and lawns (hence the name) or a specific business property, in a bid to convey the message to masses. They help to promote word-of-mouth marketing, which is often more effective than paid advertising or even social media marketing, for that matter.
Due to their portable and attractive nature, lawn signs stand out as potent advertising medium, presenting plenty of benefits for both individuals and local businesses.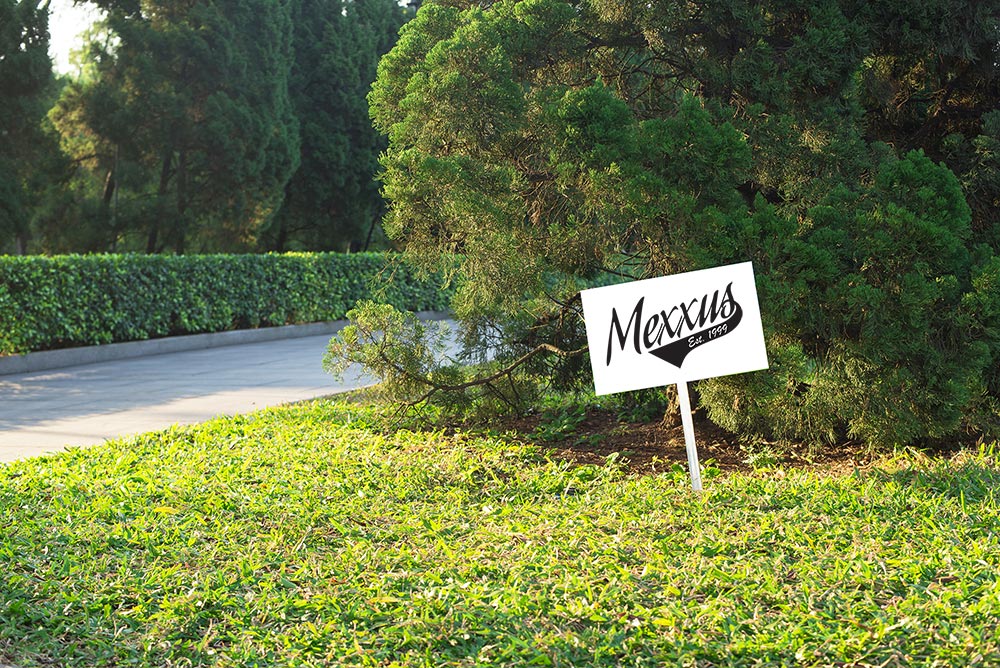 Here is why your business could benefit from advertising with lawn signs:
#1 Effective & Reliable
The most desirable aspects of yard signs is that they are extremely reliable and effective. These placards can be kept practically anywhere you can think of, whether it's your own lawn or business walls. Once you have created the placard, or customized an existing one according to your needs, it's ready to put up at the preferred spot. No hassle and no struggle. Additionally, coroplast signs are not adversely affected by climatic conditions. So, you need not worry about transporting them to a sheltered spot if it starts raining, or it gets windy outside. Just make sure you have them pinned firmly in place and you're good to go.
#2 Lightweight & Easy to Set Up
Coroplast signs are typically lightweight, as they are made of light materials like vinyl or plastic. This makes them pretty flexible and easy to move around and set up in almost anywhere. And the best thing is that setting them up doesn't require manpower or time. For instance, if you're looking to set up one on your patio, all you require is a robust wire stake to pin up the placard carrying to your message to the ground, that's it.
#3 Powerful Advertising Medium
One major benefit of using lawn signs advertising is that they come across as a potent advertisement tool due to the fact that they can be printed on both sides. This makes them easy to use, effective and a great way to convey an idea. At the same time, it also ensures wider outreach, especially when used on appropriate locations.
#4 Affordability
There is a reason why lawn signs appeal to even the most sophisticated spendthrifts looking to make use of the best of advertising for their business. And the reason is their affordability, which does not come at the cost of effectiveness. Made with rather cheap materials, they cost you almost nothing and yet the message they carry is relayed effectively across to the targeted demographics. Whether you have a high-end marketing strategy or lack the resources to unleash a full-blown advertising campaign, a yard sign may be just your solution. It comes to everybody's notice and is in no way invasive to anyone.
#5 Different Sizes To Work with
Lawn signs come in a wide spectrum of sizes and shapes. Thus, even when you are on a budget, you still have a huge selection of options to choose from when looking for one that will display your message effectively. Additionally, lawn sign makers are able to create customized signs for their clients if the need arises. So, if you fail to find a size and design of sign that befits your needs, you can always request for a bespoke, exclusive yard sign that is tailored around your business idea and appealing enough to your target audience.
The aforementioned points just cover few of the many benefits that lawn signs have to offer. Whether you are looking for an effective way to campaign for the upcoming elections, spread the word about your new dentist clinic, or tell the world about your graduation party, Mexxus Multimedia have you covered. Just fill out our online estimate form and we will get you a free estimate quick!