Increase your visibility during trade shows
Our custom economic roll up display stands (also known as roll up banners or retractable banner stands) are a perfect way to stand out at a trade show, exposition or any other event where you need eye-catching banners to be on display. We have several banner display stands available. Our banner stands are entirely made of aluminum so they are extremely light to carry.
Our retractable banner stands are a breeze to set up: simply flip out the support feet and roll out the vinyl banner. You have your own custom display stand in less than 5 seconds. When you are done with your exposition or event, our roll up stands simply retract back into their base for easy transport and protection from any wear and tear.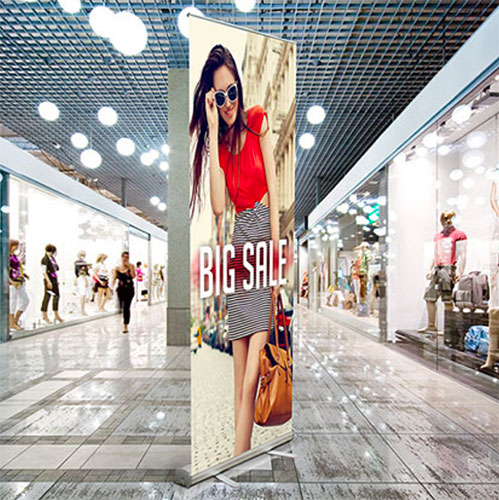 Retractable banners also called "rollup banner", "pullup banner", drop-down banners, personalized increase your visibility during trade shows and exhibitions and are very quick to install.