Restaurant menus play a critical role in establishing the perceived image of your business operation
Your Restaurant Menu is Your Biggest Marketing Tool
You have already found an ideal property where you will set up your restaurant, hired and trained your staff, and got an experienced chef on your side that will help you create divine dishes. You are ready to open and hit the market, but one last thing you need to do is to put down all these things on paper.
While this might seem simple and straightforward, you need to keep in mind that your restaurant menu design can make or break your business. Your overall menu design and formatting is a critical element to running a successful restaurant business.
Apart from listing the dishes that you offer, your restaurant menu is also one of your biggest and most ignored assets when it comes to restaurant marketing. This is an essential document that communicates your entire restaurant concept to your customers. Given the right treatment that it deserves, restaurant menus can serve as a powerful sales tool. Restaurant menus play a critical role in establishing the perceived image of your business operation, and this is the primary reason why you should pay closer attention to your menu.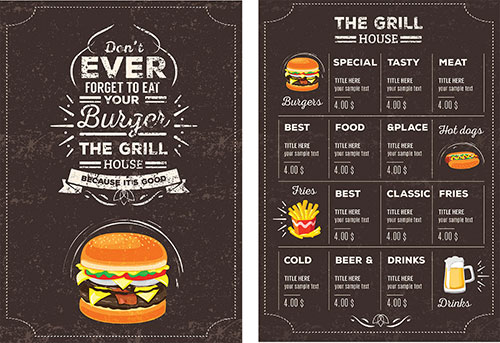 Consider working with an expert who will help you choose the right words that go into your menu to drive sales. You need to ensure that the menu is well organized and descriptive enough so that your customers can easily navigate through it. Your menu should use the right language of food to communicate to your clients and not just list the food items that you serve.
All-inclusive restaurant menus will get more people talking about your restaurant which is a big advantage to you and your business. We are here to ensure that your restaurant menu is simple yet powerful to help you take your business to the next level. We shall help you design a super menu that speaks to the customer and markets your restaurant. Contact us today and let us help you serve your clients better with an all-inclusive restaurant menu.