Make Memorable Impressions with Corporate Presentation Folders
We can't deny the fact that presentation folders are simply amazing when it comes to protecting and presenting your business documents. They serve an incredible purpose in the office stationary world. However, presentation folders are also a powerful marketing tool that remains relevant even in today's digital world.
They not only make your company image more credible but also enhance its reputation. The primary purpose of these folders is to highlight the best features of your business and help you put forward a great first impression. Arriving in a business meeting with a branded presentation folder is not only professional, but it will also help you appear organized and well-prepared.
When your presentation folder is done right, it becomes a killer marketing tool. They are more effective compared to the other traditional marketing tools since they are perceived to be a "complete marketing tool." This means that a single presentation folder can contain your product brochures, case studies, testimonials, and your company description.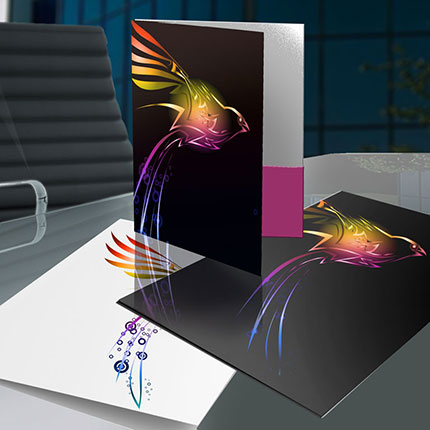 A presentation folder is physical and offers the much-needed positive first impression to your potential customers. In this digital era where everything is virtual, people will always appreciate your effort when you hand them a well-designed and crafted presentation folder.
Keep in mind that these folders are also environmental-friendly and when you show care about the environment, more people will be willing to associate with your brand and do business with you. Since first impressions are everything in the world of business, make sure that you make yours unforgettable with well-crafted presentation folders.
So, are you holding a meeting or giving a presentation? We are here to aid your presentation and put your mind at ease while promoting your brand at the same time by offering you instant access to well-designed and branded presentation folders at the best price possible. Contact us today and let us help you create an impact and a long-lasting impression.