You might be saying to yourself.. Do I really need a business card in this digital age?
The answer is YES! There are several reasons why you should still use business cards and hand them out.
Digital devices are everywhere but that doesn't make it any easier to give someone your contact information. Its far easier to simply give someone a sharp looking business card with all your contact details than asking the person for their email address and then sending them your details. Im sure you agree that giving your business card is fare faster and more professional. It's true that some digital devices, such as Android phones or iPhones, allow information to be beamed from one phone to another, but only from one compatible phone to another. The chances of all your potential customers having the same kind of phone are extremely remote, making business cards once again the better option.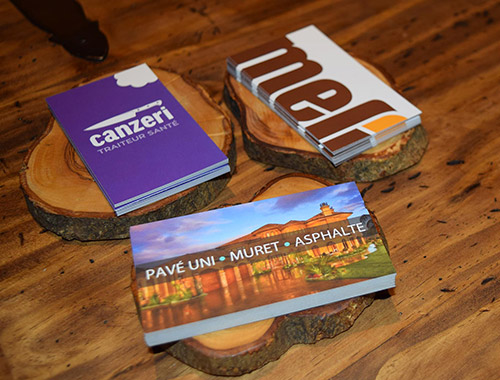 Many people still don't own digital devices
Did you also know that some people do not own smartphones? In fact there are many people that only turn on their computers once in a while therefore if you want to do business with these people, business cards will help.
Business cards make your business feel trustworthy
Many people judge a business on its appearance. Having good looking business cards is one way that you cue people that you are running a legitimate business and will do right by them.
Business cards are necessary for meetings
Can you imagine showing up to a meeting with people you have never met and not have a business card to hand to them? In fact some countries like Hong Kong, for instance, If you are given a business card and don't offer one in return, you should just close up your business.
The old-fashioned paper rectangle is still the fastest and easiest way to share business contact information with other business people and with prospective customers and clients. Even in this digital age, they're still one of the best ways to remind people about your small business – and at the end of the day get their business.
Thanks to our low cost business cards you can get a thousand high quality business cards at your doorstep for only a couple of dollars. Our full color AQ coated business cards are printed in Full Color which means you can add as many colors or images that you want with the choice of printing one sided or two sides at no extra cost. Our full color AQ coated business cards are printed on 14pt. Gloss AQ coating is a versatile gloss coating that is writeable with most ballpoint pens, glueable, foil-stampable and non-yellowing. Aqueous coating provides excellent rub and scuff resistance. Your product will be resistant to smudges, fingerprints and scratches.
Take advantage of our low cost pricing and get your professional business cards today.