Whether you run a small retail store or work as a freelancer, having a great business website is critical to your company's overall success. It is an incredible way of keeping in touch with your existing clients and attracting potential ones.
Your business site communicates your experience, background, and other valuable credentials that give you credibility and helps to convince potential customers that your business will serve their needs.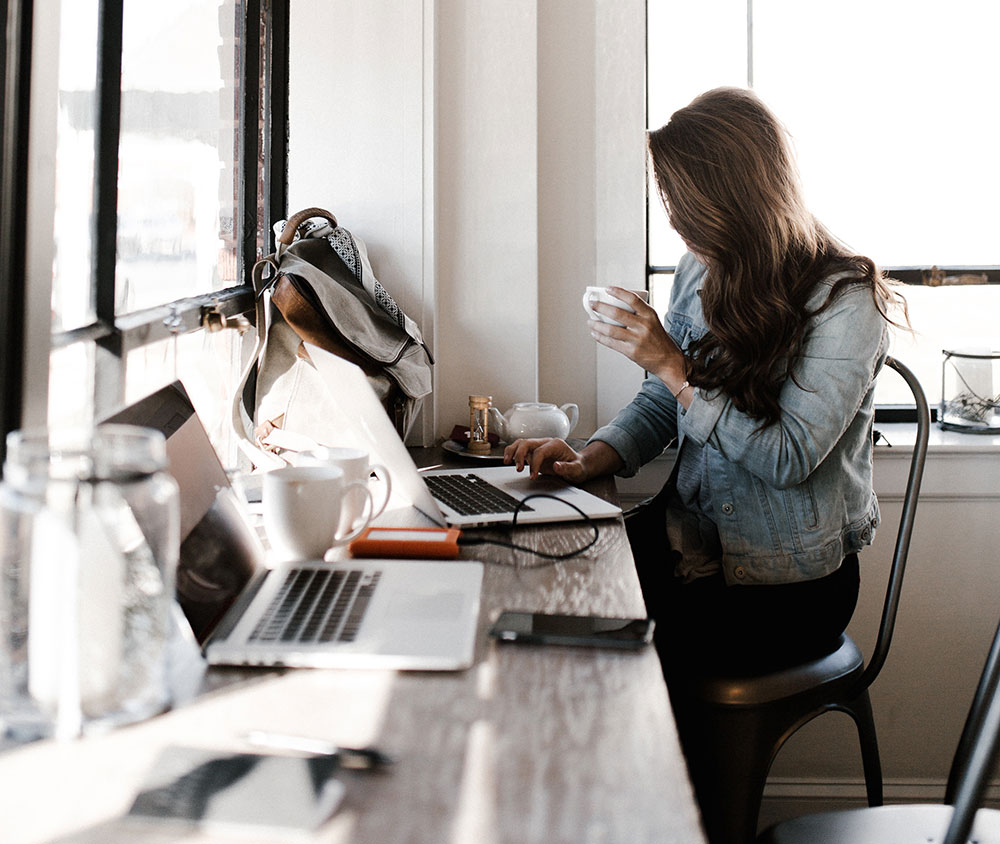 Fortunately, you don't have to spend a lot of money to create a small business website. Today, it is pretty easy to create a cheap business website that lets you reach out to the world and market your products or services.
Here is how you can create a small business website in six simple steps.
1.    Choose and Register Your Preferred Website Domain Name
A domain name refers to the name and address of your site, such as www.mybusinesswebsite.com.  It serves as the entry point to your website. Therefore, make sure you go for something that makes a good impression for search engine optimization and usability purposes.
Go for a name that is easy to spell, short, easy to read, and memorable. Avoid using numbers and hyphens and make your domain name a little bit broad to facilitate any future growth.
To check if your preferred domain name is available, enter it in our domain search tool.
2.    Purchase a Web Hosting Plan
A web hosting provider is a company that offers the technology and technical services necessary for your business site to be viewed on the internet.
Once you have registered your domain name, the next thing you are supposed to do is connect it to your hosting provider so that when users visit your web address, they are shown your site. Hosting plans vary depending on a wide range of factors.
Feel free to check out our different web hosting plans here.
3.    Choose Your Preferred Content Management System (CMS)
A content management system is an application that is used in creating and managing digital content.  A CMS plays a critical role in maintaining your business website and keeping it online.  Therefore, it is crucial to choose a good CMS designed to suit your unique needs.
Keep in mind that different content management systems are designed to serve different needs. Some of the most popular CMSs include WordPress, Joomla, Drupal, Wix, and Squarespace.  WordPress remains the world's largest and most popular CMS.
4.    Create an interesting and Memorable Website Design
The next thing you need to do is decide how you want your website to appear.  If you are not experienced in web design, you may need to work with a web design agency to help you come up with a good design that will drive results.
Research your competitors to see how they have designed and implemented their websites to gain some useful insights.
Make the user interface highly intuitive and use beautiful graphics and easy-to-read fonts. Incorporate call-to-action buttons in strategic positions and make sure everything is consistent with your brand message.
5.    Populate Your Website with Great Content
Once you have got the design right, it is time to swap all the generic placeholder content for something meaningful. Your website won't serve its purpose if it lacks the right content. To come up with good content, you need to be clear about what your business does and find a way of telling your story in words.
For instance, if you offer bookkeeping services, find the relevant content that suits your business, and publish it on your site. You have to remember the fact that people come to your website to see information about your business. Therefore, make it available.
6.    Publish and Monitor
So, you have done everything right, and now you have a beautiful small business website ready to send to the world. Before you publish, preview it to ensure everything is looking good. If you feel like everything is good,  hit the publish button and you are all done.