Elevate Your Business with Professional Website Design Services in Toronto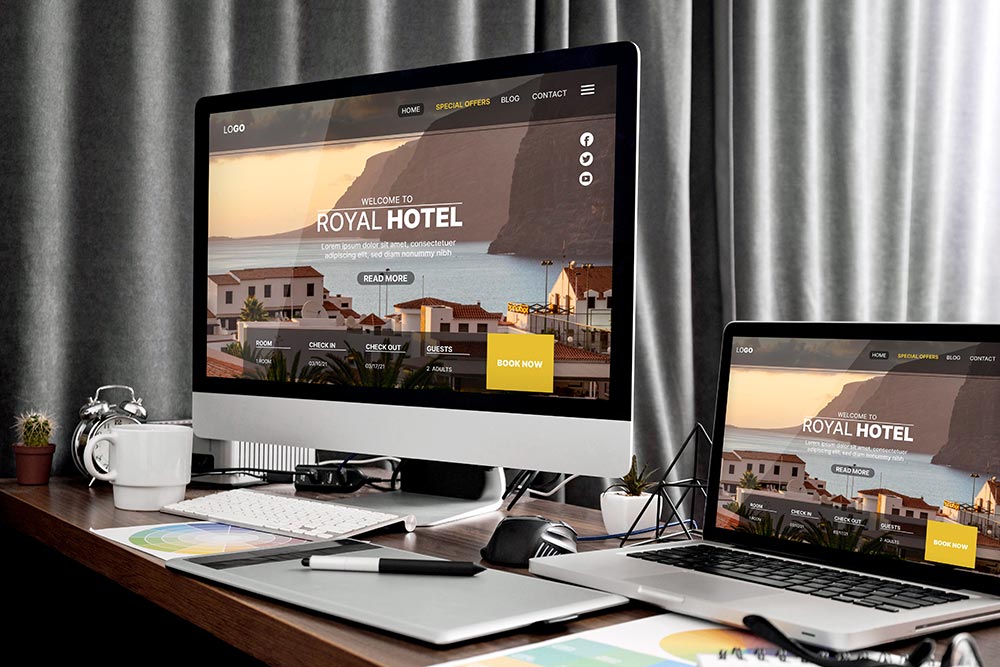 In today's digital age, your business's online presence is crucial for success. A well-designed website serves as your digital storefront, making a strong first impression on potential customers. If you're looking to enhance your brand's image and reach a wider audience, investing in professional website design services in Toronto is a smart move.
A website is often the first point of contact between your business and your customers. It should reflect your brand's identity, values, and offerings. Amateurish, outdated, or cluttered websites can deter potential clients, while a sleek, user-friendly, and professional website can instantly capture their attention. This is where website design services in Toronto come into play.
Here are some key reasons why professional website design services are essential for your business:
First Impressions Matter:

A professional website exudes credibility and trustworthiness. A visually appealing and well-organized website is more likely to gain the trust of visitors and convert them into paying customers.

User Experience (UX):

User experience is a critical aspect of website design. A professionally designed website is optimized for user-friendliness, ensuring easy navigation, fast loading times, and a responsive layout for various devices.

Mobile Optimization:

With the majority of internet traffic coming from mobile devices, a responsive website is no longer an option but a necessity. Professional web designers ensure your website looks and functions flawlessly on smartphones and tablets.

SEO Optimization:

Search engine optimization (SEO) is essential for your website to rank well in search engine results. Professional website designers in Toronto are well-versed in SEO best practices, helping your site to perform better in search rankings.

Brand Consistency:

Your website should align with your brand's visual identity. Professional designers create a website that reflects your brand's colors, fonts, and overall style, ensuring consistency across all platforms.

Competitive Edge:

In a competitive business landscape, a professionally designed website can set you apart from the competition. It can showcase your unique selling points and convey your commitment to excellence.

Speed and Security:

Professional website design includes optimizing website speed and security. Slow-loading or insecure websites can deter users and harm your reputation.

Content Strategy:

Content is king, and a professional web designer can help you organize and present your content effectively. From compelling copy to engaging visuals, they ensure your message is clear and captivating.
In summary, investing in best website design services in Toronto is an investment in the long-term success of your business. Your website is a powerful marketing tool that can attract, engage, and convert customers. It's the face of your brand in the digital world, and making it the best it can be should be a top priority for any business looking to thrive in today's competitive landscape. Check out the website designing services by Mexxus Media. Visit our website today!