Many people are of the view that simply registering a domain name is enough to get a website up and running. However, what they fail to understand that a domain is only as good as your name, and in order to get your site live and active on the internet, you will need to host it well. A Canadian web hosting company helps you in this regard. These people help you manage all your back-end concerns, such as maintenance and repair of the servers. By doing so, they save you the hassle of making wrong choices that might jeopardize the status of your website in the search engines.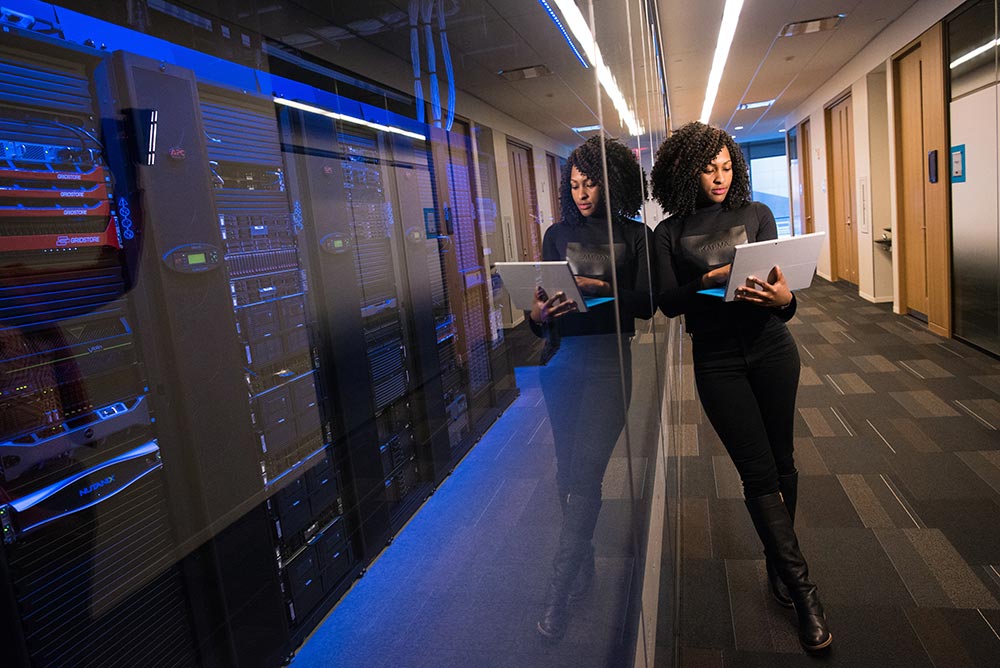 Consequences of Choosing The Wrong Canadian web Hosting Service
As a business owner, maximizing profits must be on the top of your mind. If you think that choosing a bad web hosting service can't damage your income, then you may want to think again. Here are a few adverse effects of choosing a web hosting that doesn't fit your needs:
Reduction of profit margins
With the wrong web hosting, your website will go down and your prospective clients won't be able to locate your business online, or read your posts and learn about your products/services. Even worse, if you happen to host an online storefront. you will rapidly lose out on potential sales and global clients. Amazon recently experienced a 40-minute outage that cost them a staggering amount of $5 million dollars. Your loss may not be that big but it's still a loss.
Lower SEO Ranking
When it comes to content marketing, your primary goal is to attain a high ranking in search results so that customers don't find it difficult to find you. If your website is constantly down when search engines are trying to visit, your ranking will come down in no time. And aside from the downtime, many SEO specialists believe that slow sites can negatively impact your ranking as well.
Security & Malware Attacks
Even experts agree that there's no true blue solution for keeping a website secure. That being said, a Canadian web hosting company has the requisite expertise and knowledge to back up your confidential data to a remote server, thereby making it easier to restore information in case your website is hacked. Additionally, they will assist you with 24×7 troubleshooting, technical support and proper maintenance round the clock.
How to Select a Suitable Web Hosting Company?
Having established the importance of Canadian web hosting services, it would help to understand a few factors to take into account while choosing a reliable company to ensure your website stays safe, accessible and functional all year round:
–Excellent Customer Support: The internet is a virtual world in itself, that never rests and never stops. Thus, it's your best bet to bank on a provider that offers all-round customer support. While hosting providers always claim they offer 24×7 support, you should test their response before committing to a long-term hosting contract.
–Understand the Hosting Options Available: There are plenty of Canadian web hosting options available, like Dedicated web hosting, VPS, Shared and managed web hosting. It's advisable to have a thorough discussion with your potential providers and make a well-informed discussion so that you select an option that befits your needs.
–Excellent Uptime Track Record: A great uptime is a favorable quality in a hosting provider; while no web host can ensure a 100 percent uptime, they should at least offer an average of 99 percent uptime.
–Ability to Scale: Over time, your website will have to compete with other sites in the same niche and generate more organic traffic, to stay ahead of the league. The ability to scale is thus extremely important. Your web host should be able to scale and upgrade to accommodate your traffic growth.
–Good Reputation: After listing out the important features you need from your web host, consider finding one with a great reputation. Perform a little background check to find out how long they have been in business. Also, request them for endorsements and testimonials from current clients, and go the extra mile to check their average downtime statistics and maintenance schedules.
Ending Note…
Remember, choosing a hosting company solely on price is certainly not worth the trouble and stress if your site goes down without a warning. Canadian web hosting services take out the hassle of maintaining your online presence in a secure and accessible manner, thereby giving you the ultimate peace of mind in knowing that your business and investment are both well-protected.