Have you been looking for an effective way to grab your potential clients' attention?
Well, you need to try out banner advertisement and experience the difference. Being one of the oldest forms of advertisement, banners can make an instant impression on your target client's mind.
It doesn't matter whether you are advertising, announcing a new product or service, or simply trying to build your brand visibility through visual advertisement; banners are more cost-effective and popular all over the world. Vinyl banners will get you sales within the shortest period possible since they have an effect on people as soon as they spot them in various places.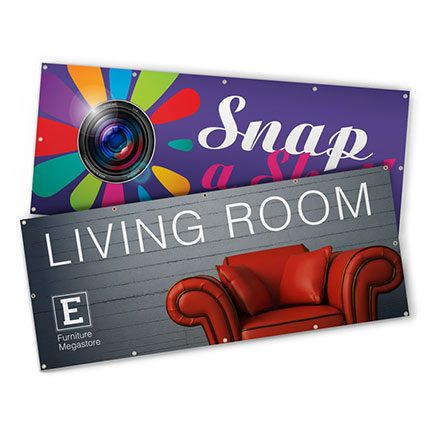 Banners are one of the most effective forms of targeted advertising that many marketers go to whenever they want to create an instant impression. Whether you are displaying your banner at a sponsored event or trade show, you can be sure that almost 90% of the people who see it are your potential clients. This means that you aren't wasting your resources trying to reach people who are uninterested in your products and services. While lots of other media can offer you targeted advertising, using banners ensure that you are only reaching the clients you want to reach.
Banners enhance your brand visibility
Since they are also repetitive, banners will continue to enhance your brand visibility and reinforce your business name in the minds of potential customers. If you place your banner in a high-traffic area, you can be sure that you will reach the same potential customer several times a day which increases your chances of success. And what is even more exciting is the fact that banners are reusable making them one of the most cost-effective marketing tools.
Are you thinking of enhancing your brand visibility and remind your potential customers of the existence of your business? Talk to us today, and we shall gladly help you to design and print attractive banners that will take your business advertisement to the next level.